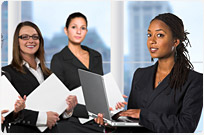 Why Choose DST


DST is not just a place to work; it is a family of exceptional talent, united by the mission to provide uniquely creative solutions to complex and rapidly evolving challenges within information technology.

DST offers a very competitive salary, training and comprehensive benefits package. For more details, visit our Benefits. To search all employment opportunities, simply select Opportunities at DST.



DST is an Equal Opportunity Employer.